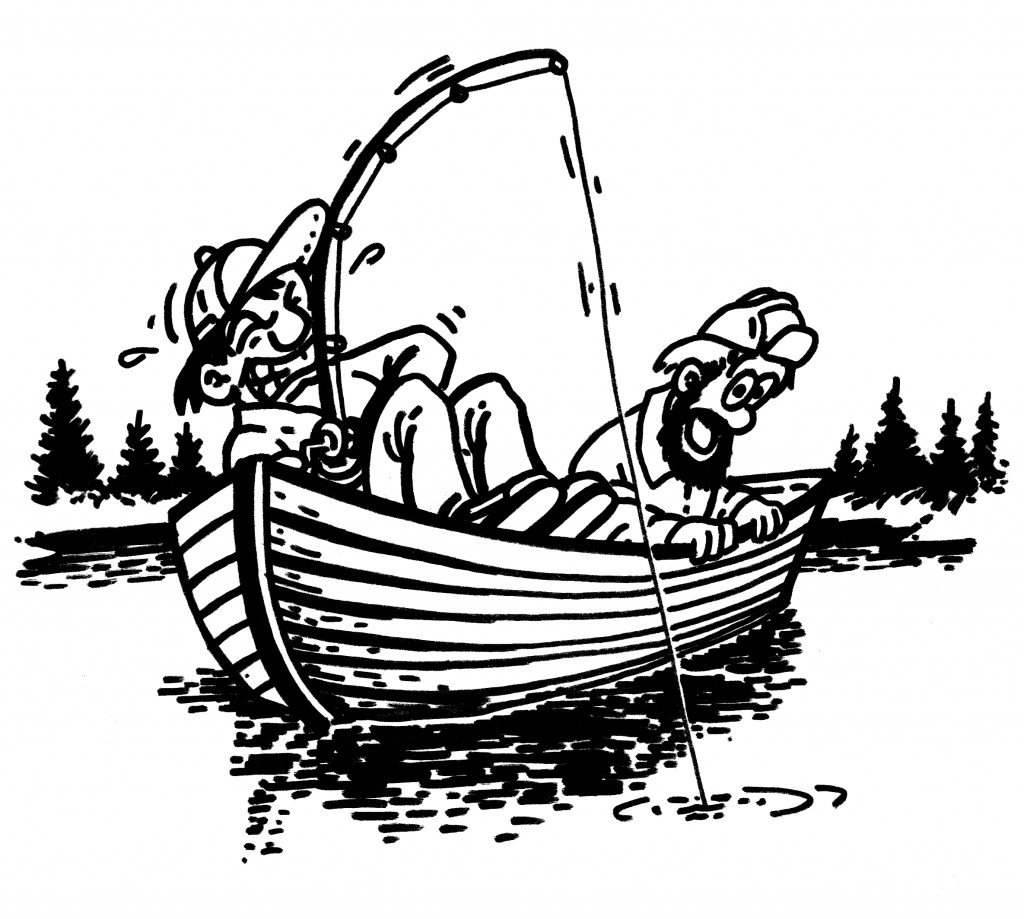 Get the net because Happy Camp is situated in a fantastic fishing area.  Whether you are a jigger, slip bobber, live bait rigger, caster, troller, or fly purist, we have something for every fisher from veterans to first timers!
Less than 1/4  mile from the camp, beautiful White Otter lake with its pristine shoreline offers mouth watering walleye and perch.  Let's not forget about the hard fighting and eager biting northern pike it holds too!
Within 20 miles of Happy Camp lie numerous other lakes to which we will be working hard to gain access.  Many of these have possibly never been fished before, and one never knows what they could hold!!!
We currently have a boat cached at a Bound Lake.  In addition, we will show you various lakes and have area maps to get you to a location of your choice!
For an added bonus, we are a short distance from native brook trout stream fishing.  Finally, lake trout fishing is available for those wishing to do this a little over an hour away from our camp.
Happy Camp can arrange for gas for your motors.
Finally, we have an indoor fish cleaning station as well as freezer space for your catch.  If you do not know how to clean those Y bones, Chris will assist you in taking all the bones out!
CHECK BACK OFTEN THIS SUMMER TO SEE PHOTOS OF OUR CATCHES ON OUR PHOTO PAGE!!!
Boat/Motor Rentals
We have standard 14 foot boats with 9.9 or 15 HP Yamaha motors for rent.  Cost for boat & motor per day is $50/US plus gas, or you may choose to rent for the full week for $200/US plus gas.
All of our boats will be equipped with life jackets, ropes, anchors and nets.    Just as important, we are more than happy to show you where the big ones hide!  Additionally, we usually have crawlers on hand for those who want or need live bait.